18 animated films that you can watch with children
18 animated films that you can watch with children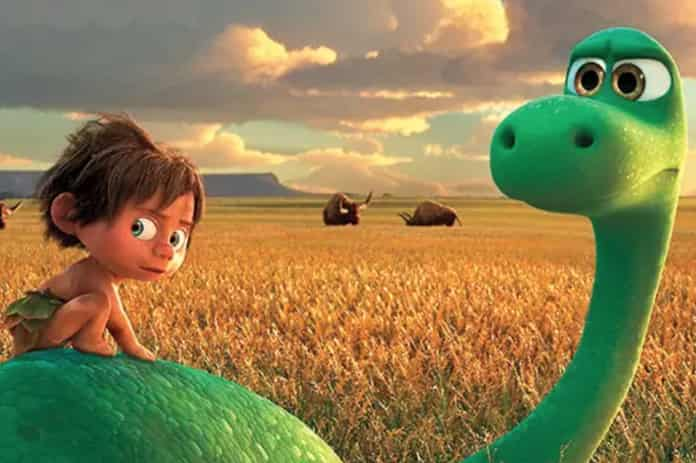 Animated films, in which an unlimited imagination and belief in yourself and chasing their dreams come to the forefront, are productions that people of all ages will watch and be happy with. We have listed 18 timeless, fascinating animated films that you can watch with your children.
General audience: While it's impossible to predict what might upset a child, rated film means it's appropriate for audiences four years and older.
Parental supervision 7+:Suitable for general monitoring, but some scenes may not be suitable for young children. Unaccompanied minors over the age of 7 can watch, but parents are advised to consider that content may upset younger or more sensitive children.
Arı – Bee
(Parental supervision 7+)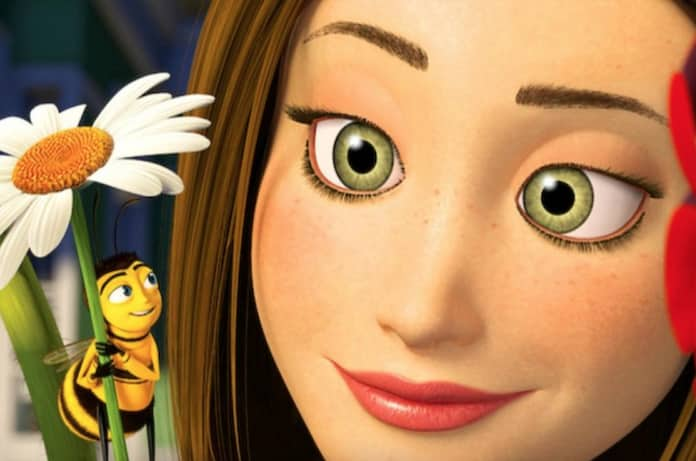 A worker bee olna Barry's whole life is to make honey. One day, Barry finds out that people eat honey and sues them. The film underlines the importance of bees for our world and a sustainable life.
Ejderhanı Nasıl Eğitirsin – How to Train Your Dragon?
(Parental supervision 7+)
Based on the 2010 book of the same name, the animation is set on Berk Island, where dragons are hunted and killed by slayers and seen as a great threat. The series consists of 3 animated films in which the dragon, which the future leader of Berk Island calls the puny Hicchem and Toothless, tries to break the taboos on people's minds that dragons are dangerous.
Look Up – Up
(Parental supervision 7+)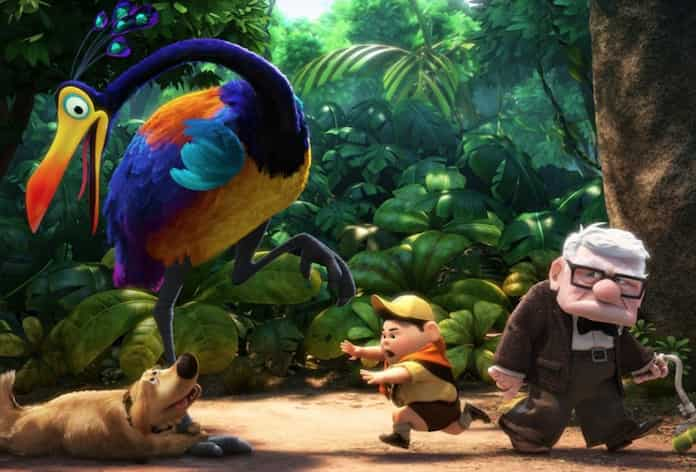 In the 2009 film Look Up, Ellie and Carl, who have known each other since childhood and have two opposite characters, decide to get married when they become adults. Everything goes well for this couple, who are madly in love with each other, but when they finally want to have children, they learn that it is impossible. Still, that's not enough to breathe their joy. There's a place Ellie would love to go, but the couple doesn't get a chance to go while she's alive. After the death of his wife, Carl turns into a grumpy old man for those around him and decides to fulfill this dream of his wife, whose memory he still cherishes in the softest part of his heart.
Reverse – Inside Out
(Parental supervision 7+)
Riley is an ordinary boy who had a joyful childhood, he is loved by his friends at school, he is on the school team… But his whole life changes when he moves to San Francisco because of his father's job. Of course, along with him, the order of the tiny emotional creatures living in his brain is completely disrupted. Joy and Sadness need to take a journey in Riley's mind where they appreciate each other. The animated film Reverse Face, which was released in June 2015, is a magnificent production that pushes the limits of the mind.
Ayı Kardeş – Brother Bear
(Parental supervision 7+)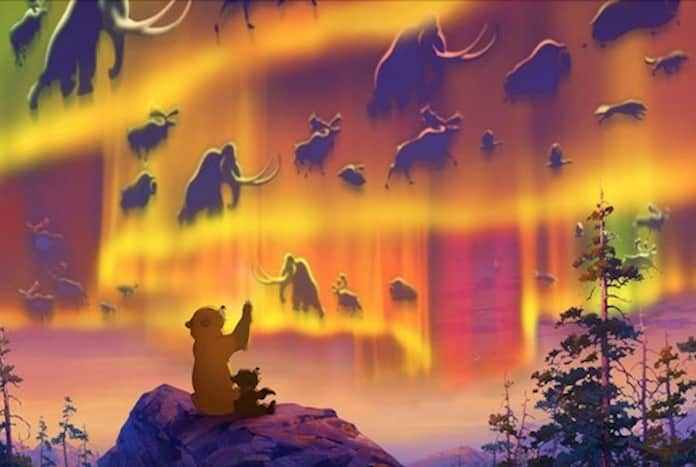 In the 2003 animated Brother Bear, Kenai goes after and kills the bear who killed his brother to get revenge after his older brother is killed by a bear, but after that, when he opens his eyes, he finds himself in the body of a bear and is forced to go on an adventure with Koda, the cub of the bear he killed. Everyone watching will think of "Let everyone hear I'm on my way." Engraved with the song (On My Way), the film has a lot of dramatic elements.
Patron Bebek – The Boss Baby
(Parental supervision 7+)
7-year-old Tim has more or less felt that his life will change with a little baby who has just joined his family, but what he doesn't expect is that this baby speaks very fluently and wears a suit when adults are not around. The youngest member of the family, the baby, is actually an agent and Puppy has to work in the field to learn about and stop his company's evil plans. He has to involve Tim, who snoops on everything.
İyi Bir Dinozor – The Good Dinosaur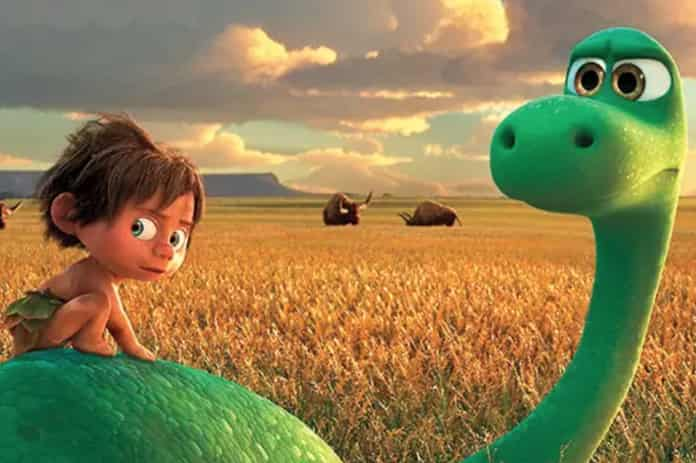 (Parental supervision 7+)
Set in a universe where the meteor that brought the end of the dinosaurs misses the world, humans and dinosaurs have to live together. A dinosaur named Arlo is forced to pet a small human child, and the film is their story of returning home. Released in 2015, A Good Dinosaur is directed by Bob Peterson, author of Finding Nemo.
Buz Devri – Ice Age
(General audience)
His first film, Ice Age, which came out in 2002, is actually a five. The difficult lives of humans and animals are described in an era in which animals have not yet lost their long teeth in the process of evolution or animal species such as mammoths have not become extinct, that is, in the ice age. A mammoth, a sloth, and somehow a saber-toothed tiger that is part of this team embark on a journey to safely transport the human baby they find home.
If you want to be a child with children and get away from the real world and enjoy chatting with them, don't miss these 20 timeless animated films.
Coco
(Parental supervision 7+)
Not everything music-related is forbidden in Miguel's family, but this little 12-year-old boy wants to play guitar like his idol, Mexican guitarist Ernesto de La Cruz. Defying his family, he grabs the musician's guitar on the night of the traditional memory of the dead, but finds himself in the land of the dead in a way he did not expect. From this moment on, Miguel will learn the secret of his family's reason for forbidding music as he tries to get out of the dead.
The Smurfs: The Lost Village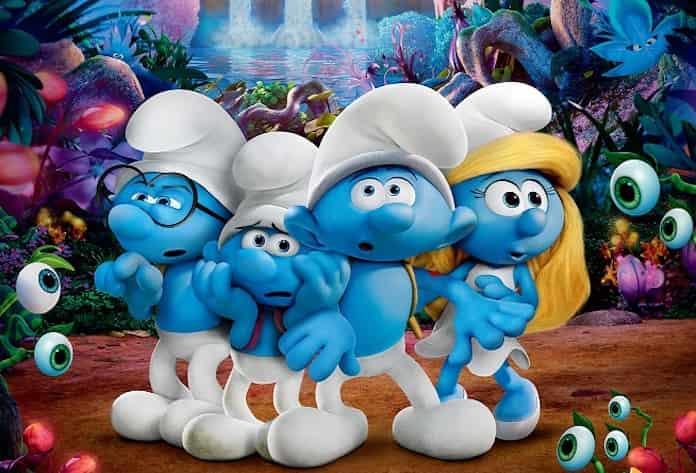 (Parental supervision 7+)
The Smurfs is an action-packed children's animated adventure film based on the comic book series. While these cute little blue creatures live happily and peacefully in their village in the forest, Şirine, the only girl in the village, is caught one day by the evil sorcerer Gargamel while walking in the forest with her friends.
Gargamel has a plan to capture a large number of Smurfs using his magical powers for his own evil deeds, but Şirine and her friends manage to escape to the village. But they must inform the other Şirin Village, which is far away, that they are in danger.
Despite being a comic character in the film, Gargamel is also very menacing, rude, and scary. Its castle is dark and mysterious and speaks of magic. This can be scary for children under 5 years of age.
Ralph the Gamebreaker – Wreck-It Ralph
(Parental supervision 7+)
In one of the games in an arcade, Ralph is the villain who destroys buildings and has been tired of doing the same job for years. He thinks he doesn't like being a bad guy and wants to be a good guy. In accordance with this request, he starts to interfere with other games by moving between the cables, but he makes a mistake that endangers the game of Sugar Rush. The 2013 animated film Ralph the Gamebreaker gives us a glimpse into the world of heroes within games.
Leylekler – Storks
(General audience)
In the Storks animation, which was released in 2016, the period in which parents answered the question "Where did I come from?" with "Storks brought you?" to the question "Where did I come from?" is over, and now storks are delivering packages instead of bringing babies. Years later, a stork named Junior accidentally turns on the baby-making machine. The only person among the storks, Tulip and Junior's first goal is to get this baby to his family.
Aslan Kral – The Lion King
(Parental supervision 7+)
After the first film released in 1994, another film was made in 2019 based on the same script. Simba, a small cub, has a great admiration for his father Mufasa, who is the King, and benefits from his wisdom as he grows up. However, his uncle Scar's plans to become king lead to Mufasa's death, while Simba escapes with terrible thoughts in his head.
Vol-i – Wall-E
(General audience)
Humans have devoured the world and have not stopped until there is only a planet of garbage heaps left. When they realized that they could not live on Earth, they designed a comfortable and comfortable spaceship and moved to space. What the robot named Vol-i that remains on Earth needs to do is to clean an entire planet from garbage. However, he is very lonely in doing this task. Eventually, a sapling he finds brings him Eve, a robot other than his spaceship. Vol-i, which was prepared by Pixar studios with a serious budget, is also an Oscar winner.
Çılgın Hırsız – Despicable Me
(Parental supervision 7+)
The evil man Gru, who is now on the way to losing his former glory, has the greatest ambition to take over the Moon with his little yellow creatures and regain his fame. When he meets three young orphans, Margo, Agnes and Edith, his life is forced to change irrevocably. The first film of the Despicable Me animation, which consists of 3 films, was released in 2010.
Madagascar
(Parental supervision 7+)
Alex Marty the lion and zebra Melman and Gloria the hippopotamus, who live in the zoo in New York, wonder what the world is like outside the zoo and escape from the zoo. After the mishaps that have befallen them, they find themselves in Africa. For them, the journey into the unknown has just begun. There are 2 films in the Madagascar series and then a sequel to the series called Madagascar Penguins.
Neşeli Ayaklar – Happy Feet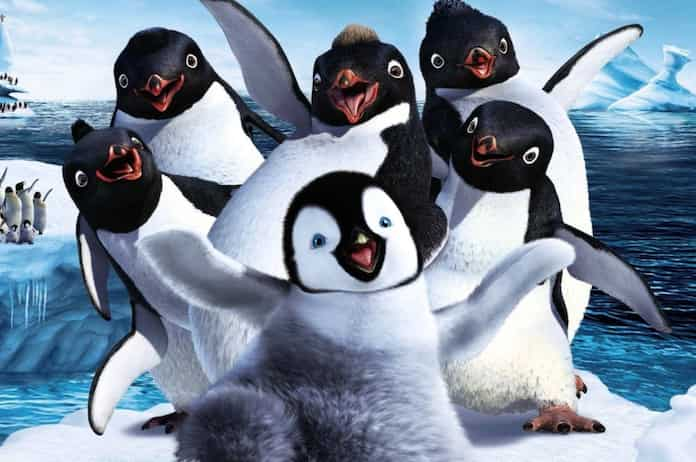 (Parental supervision 7+)
Emperor penguins need a great voice to find a mate so that it can attract the attention of their future mate. However, the penguin named Mumble does not have a beautiful voice and its appearance is different from the others. Eventually, when his fate is to be ostracized, he leaves his own species and meets other penguins with different ways of communicating. This takes him on a journey that will allow him to find the tune that comes from his own heart. Neşeli Ayaklar, whose first film was released in 2007, consists of two films.
Aladdin
(General audience)
With the help of Agrabah's clever hero Aladdin, Princess Jasmine, her pet monkey Abu, Magic Carpet, parrot Iago and, of course, her best friend The Genie in the lamp, she embarks on various adventures as she fights against evil.