Making trees with paper and popcorn
Making trees with paper and popcorn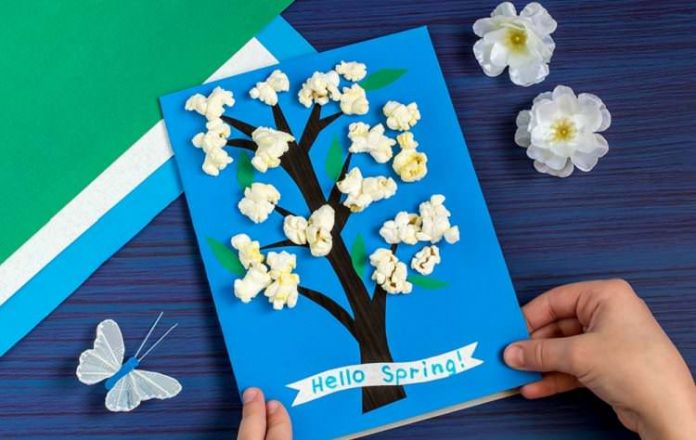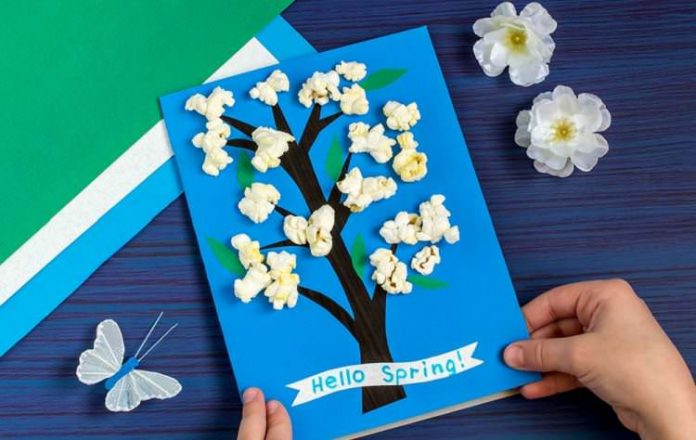 Making trees with paper and popcorn is a very simple and fun activity. To have a good time with the children, we sometimes do various activities at home. Although these activities are done at the table, do not forget to move and play active games with children. This activity allows children to sleep better at night by wasting their energy. A child who moves little all day will also be energetic at night, as he will not get tired.
Making trees with paper and popcorn is also a tabletop activity, but by putting the popcorn, which is one of the materials used, a little distance, you can ask your child to bring a few at a time, and you can activate the activity a little.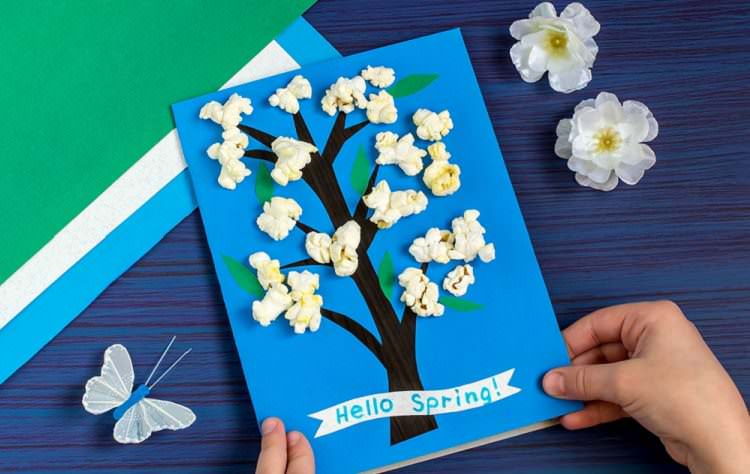 Making trees with paper and popcorn
Age group: 3 years and older
Attention!: The use of scissors and adhesives requires parental supervision.
First of all, let's list our materials;
Colored A4 carton
Handcrafted scissors (without pointed tips)
Adhesive
Brown or black craft paper
Green craft paper
1 bowl of popcorn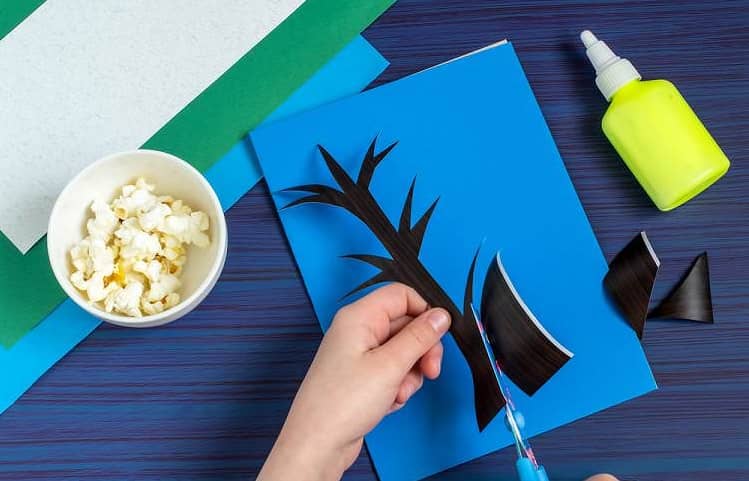 Construction
Draw a tree on brown or black craft paper. Then cut it by following the lines. Glue the tree trunk and branches you cut to the A4 cardboard. Cut leaves from green craft paper and stick them on the branches of the tree. Now it's time for the popcorn. Apply glue to one surface of the popcorn and stick it on the desired tree branches. Yes, here is your tree with white flowers ready. If you wish, you can paint the popcorn in different colors using watercolor with your child. You can give them a fruit name according to their color. The rest is up to your imagination.
Remember!
While doing this activity, children can be given information about trees, seasons, forests and the environment. Doing a communicative activity by chatting is important for the child and the parent. Strengthens the bond between parent and child. It makes your child feel like you enjoy spending time with him. Play a lot of games with him in love, communication with him for the development of children's intelligence.
Example information about trees:
The trees are alive. Thanks to them, fresh air is formed. It is necessary for the rains to fall. The place where many trees are together is called a forest. Forests are also the homes of animals. It is the duty of us humans to protect and multiply them. some trees bear fruit. We feed by eating those fruits. Orange, mandarin in winter and cherry and peach trees in summer bear fruit.
Questions:
What are the fruits whose names you know?
What fruit do you like the most?
What are the fruits you know and what are their colors? If you want, let's count together?
What can be the animals that live in the tree? Shall we investigate together which animals nest in trees?
By asking questions like, you will both chat and give information to your child.