Where to consult about psychological problems?
Where to consult about psychological problems?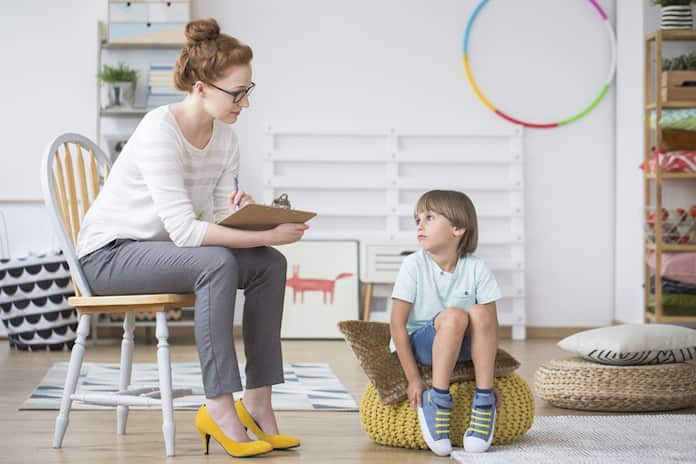 Where to turn in cases related to psychology? As in all professions, there is a confusion in this profession. Unfortunately, the logic of "I do every job", which is one of the biggest problems in our country, is the main reason for this situation. However, in fact, not everything is taught in our education system, and if you do not turn to certain subjects in your branch later, you will not have the chance to know anything. The ethical right thing is that when asked for help, one can say, "This is not my position, I don't know," or "I don't have enough training in this subject." In the case of children, the pedagogue is added to the confusion of psychiatrists and psychologists. So what are all these concepts?
Who is a psychiatrist?
After 6 years of education in medical school, he receives the title of medical doctor. Then he chooses the department of psychiatry and receives training in the field of psychiatry for 4 more years in the hospital. In this training process, they learn the methods of seeing, recognizing and treating psychiatric patients. This training includes psychotherapy and all other methods. Psychiatrists also have the authority and knowledge to prescribe medications. Before 1990, he received child and adolescent psychiatry training for 4 years and then 2 years and received the title of "Child and Young Psychiatrist". Those who do not receive this training are only adult psychiatrists. Due to the changes in the education system after the 1990s, those who started to specialize after that date can become child and adolescent psychiatrists with 4 years of education. They can also help adult patients when an adult psychiatrist cannot be found, but they are not their main field.
What is psychology and pedagogy?
Psychology and pedagogy are professions that have different fields of education and can provide patient counseling if they have a master's degree in clinical psychology.
Who is a Clinical Psychologist?
In order to become a psychologist, it is necessary to graduate from the psychology departments of the faculties of arts and sciences of universities. According to their interests, psychologists gain titles in fields such as industry, clinical, justice and experimental with a degree of science expertise. The theoretical knowledge required for the scientific specialization in clinical psychology is completed after 4 years and after 2 years of training. In addition to the theoretical information obtained, internship should be done in psychiatric clinics with the consultation of a clinical psychologist with at least a doctoral degree. It is a branch that evaluates individuals with mental, behavioral and emotional disorders. Applying tests or scales to evaluate the individual and interpreting them are among the tasks that a clinical psychologist can do.
Who is a pedagogue?
Pedogogy is a branch of science that deals with mental and cognitive problems caused by errors of decency. There are also various branches such as social pedagogy, improving pedagogy, professional pedagogy. In our country, the name of "Pedagogy" has been changed and today it is called "Psychological counseling". Pedagogical-psychological counselors serve in the fields of education and health, in the diagnosis and solution of personal, familial, academic problems, in the development of coping skills with daily life events. They also take part in family courts and in the areas related to delinquent children.
As can be understood from the explanations here, not everyone who has graduated from psychology or psychological counseling can treat patients and prescribe medications. Just like medical school graduates, they have special education in the branch they are branching into. In the course of training, they can only practice in the presence of a trained person.
Who are non-psychologists?
Basically, people who have graduated from undergraduate education, foreign languages, business, engineering, etc. who have received education other than psychology are not considered to have become psychologists by doing a master's degree in Psychology. Although these people have knowledge about psychology in addition to their basic education, they can only use it in the branch they have graduated. For example; If a graduate of the Faculty of Education has studied psychology as a master's degree, this does not give him the competence to care for patients and to do therapy. This person can only use the knowledge of psychology in matters related to education.
"People who are not doctors cannot diagnose a mental disorder!" Those who work in areas such as "life coach, NLP, etc.", which are outside the occupational groups listed above, are not included in the mental health team."
Bibliography:Turkish Psychiatric Association web page